Our continues efforts were reason for the Ministry of Education to upgrade the school from complete basic cycle of Elementary school to Upper & Senior Secondary school. This means that a new group will be added every year for the next few years: this school year group 10 is added, and finally group 12 will be added in 2017.
More than 40 pupils will receive secondary education this year and will continue to study in school.
We have announced our plans to expand this project before and, thanks to successful fund raising and a very cooperative approach from the Wild Geese Foundation in Hilversum we were able to purchase some essential materials for Jinack. First of all, we acquired the necessary furniture for the project.
Next, we will be able to replace the leaking roof of the old school building. This work will also be done by Stichting Bouwen with the same material that was used for the new school.
This work has now begun.
Additionally the pupils, which are 406, have received school supplies such as pens, pencils, notebooks, etc.
Finally, the school garden will also be addressed. We will focus on the water supply and the purchase of garden equipment, seed, fertilizer, etc.
Because now the school will also offer Secondary Senior education we are now considering the possibilities, in close cooperation with the community, to renovate the fourth and final school building. This renovation will be quite elaborate: a new roof, laying bricks and plastering walls, new windows and doors as well as new floors. We will now do our utmost to achieve this.
We will give another update of our activities the beginning of next year.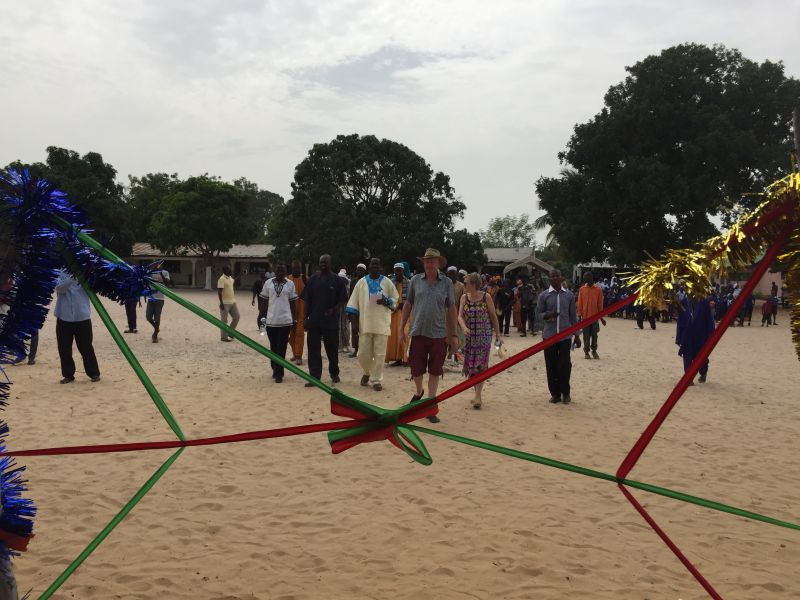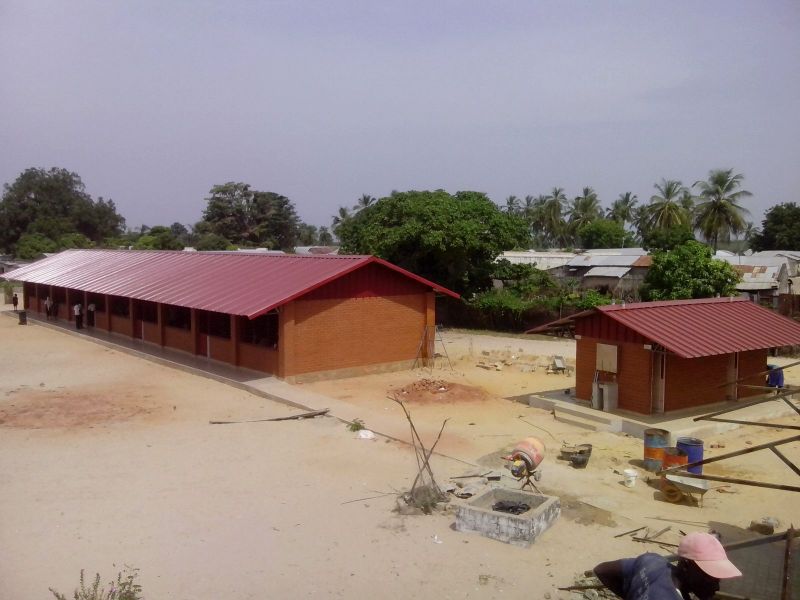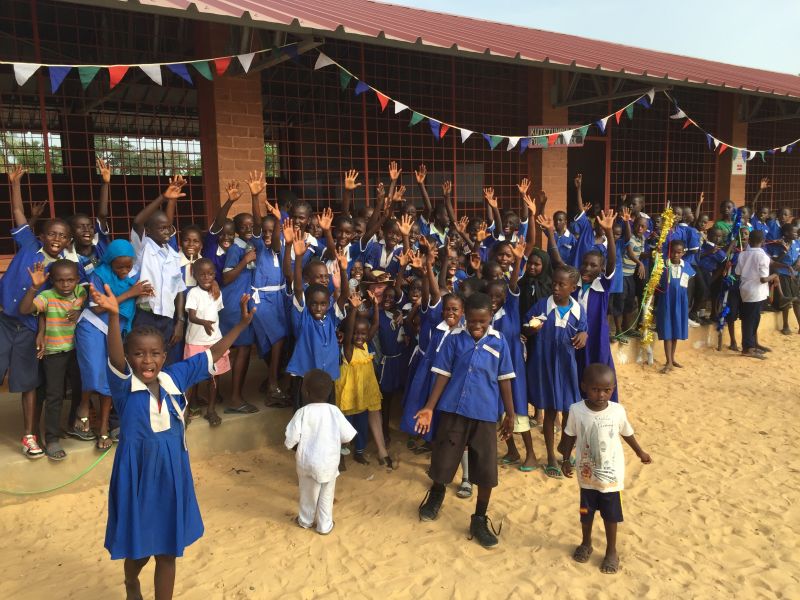 This project is (and was) carried out with the cooperation of the National Commission for International Cooperation and Sustainable Development; The NCDO, Wilde Ganzen, ASN Foundation and many other foundations, businesses, organizations and individuals.