It is once again time for an update about the activities on Jinack, The Gambia. This update is especially directed towards the sponsors of the project and everyone who is concerned with the benefit of Jinack.
The moment is there! The Ministry of Education in the Gambia have fulfilled their promise to build a building with three classrooms and a lavatory building. The school building will soon be furnished. Now it is time for our foundation to do our share.
With the help of our sponsors, friends and a contribution of the Wild Geese Foundation we have gathered the required budget of 62.000 Euro for the construction of a school building with five classrooms and lavatory building sooner than expected.
First of all, the people of Jinack dug out the foundation of the building. This so-called community work is their contribution to get the job done. The groundbreaking ceremony was held on 19 December 2014 in the presence of the women's association Kutejumbulu, the village elders including Alkalo Alh. Yankuba Manneh and the school principal Sulayman Saho.
The Dutch foundation Stichting Bouwen that was also responsible for the construction of our clinic in 2008 has now begun to produce hand-pressed blocks from red clay and basalt/cement.
Transportation of the material is still quite a challenge and is partly done by tractor and partly with a truck that was contracted. Transportation on the island itself is done with our own smaller tractor and a donkey cart; the heavy transport drives up to the island through the sea at low tide.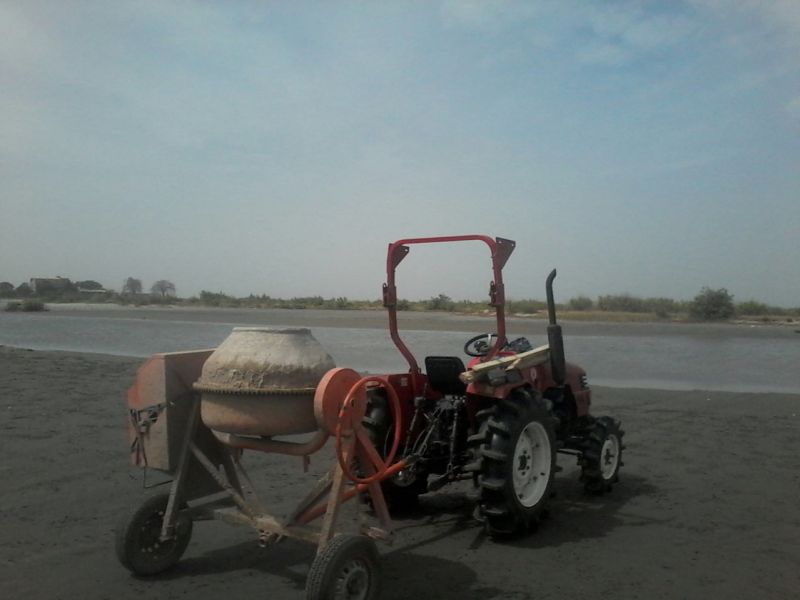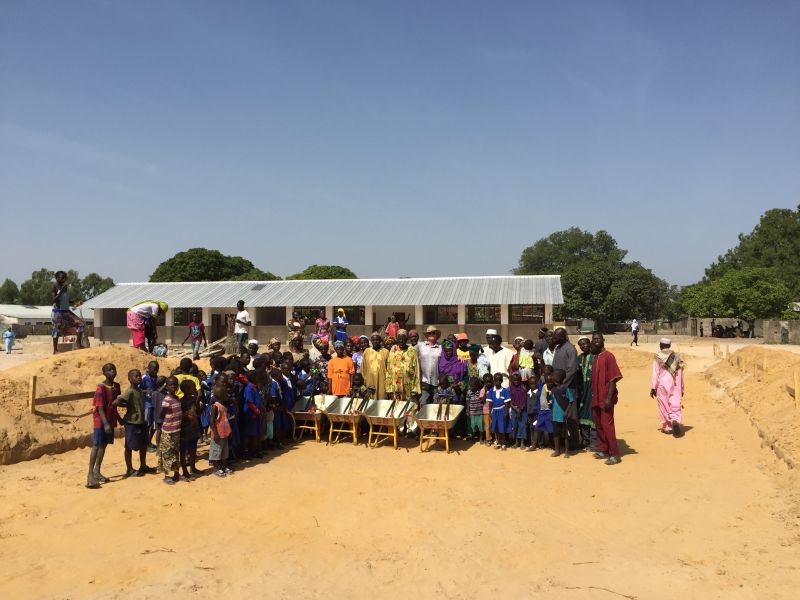 This project is (and was) carried out with the cooperation of the National Commission for International Cooperation and Sustainable Development; The NCDO, Wilde Ganzen, ASN Foundation and many other foundations, businesses, organizations and individuals.