After the finishing of the building activities of the school project on Jinack, it appeared there was a remainder in the finances. A matter of proper and cautious budgetting.
After discussions with the schoolteachers and principal, it appeared that their greatest wish would be the realization of an open air meeting space, a bantaba. Such a place can be used for meetings of the school teachers, sale of food items by the Kutejumbulu ladies to the pupils and as a very nice place to spent the evenings for the teachers, who all stay on the island, more or less fulltime.
And so, Foundation to Build/Stichting Bouwen, finished this project with a beauty of a meeting room.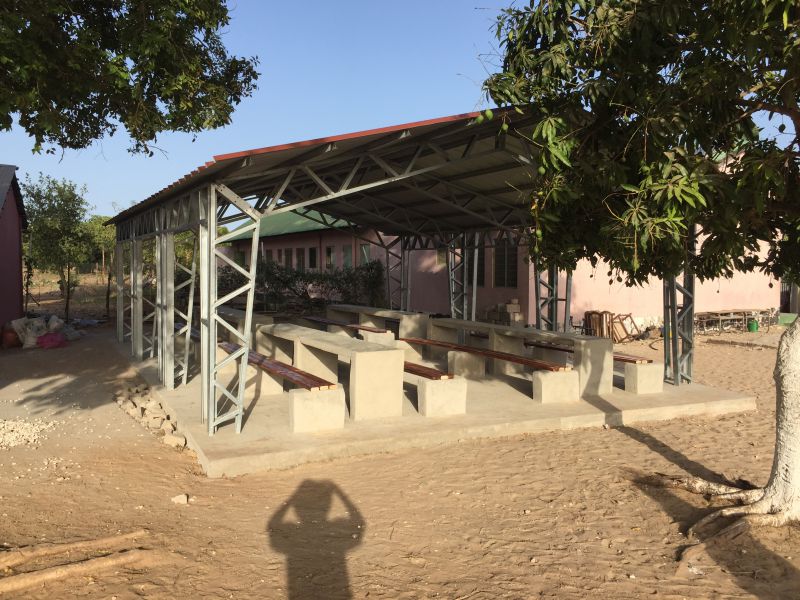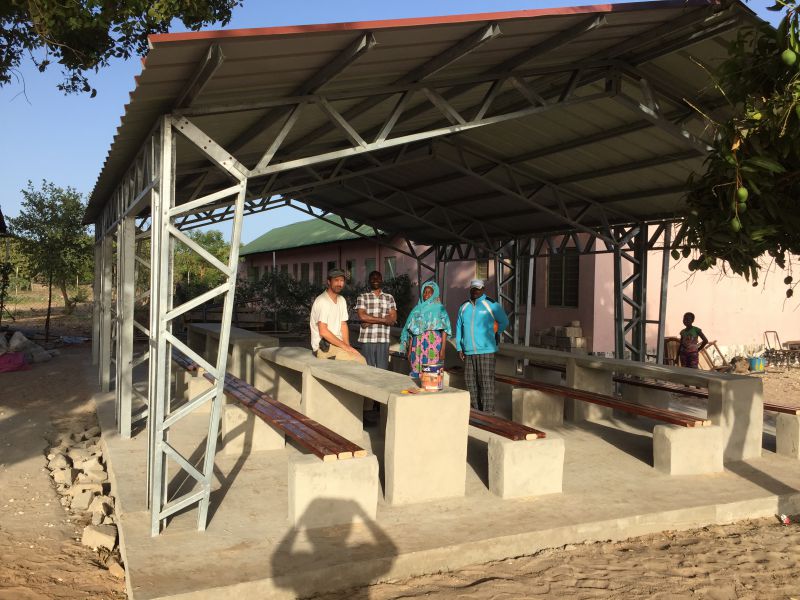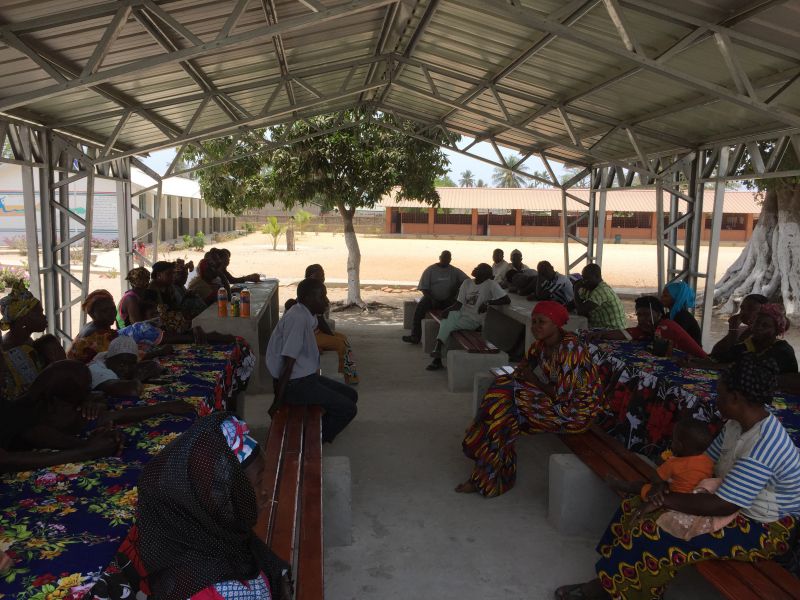 This project is (and was) carried out with the cooperation of the National Commission for International Cooperation and Sustainable Development; The NCDO, Wilde Ganzen, ASN Foundation and many other foundations, businesses, organizations and individuals.